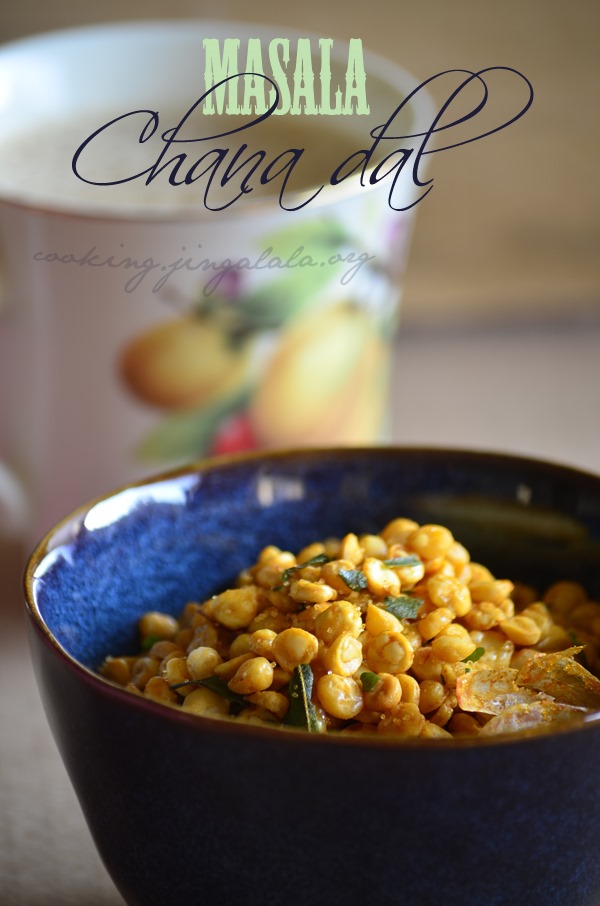 I'm spinning here in my kitchen like a 'diwali sangu chakram', working on Diwali snacks and sweets for my family and of course for my blog readers, fans, and followers too!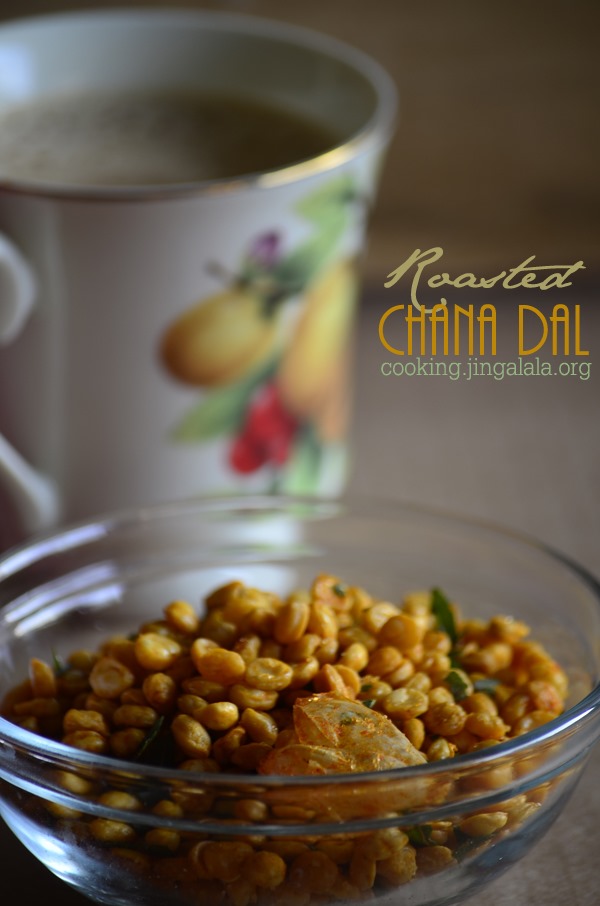 I made my childhood days favorite snack called 'Nei Kadalai'. Made by deep frying the chana dhal and seasoning with curry leaves, garlic, red chili powder and salt. So very easy snack to make for any tea-time. Watch video for the recipe.
How to make Roasted Chana dal | Indian stores snacks recipes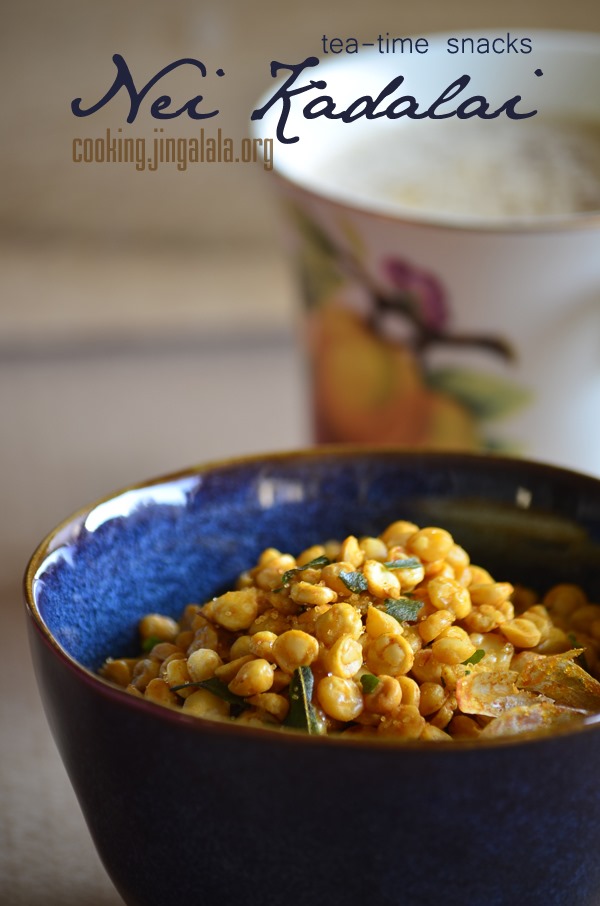 Find more snacks and sweets recipes for Diwali. Click here.

Roasted Split Chickpea Snack
PREP TIME: 8 min
COOK TIME: 15 min
TOTAL TIME: 23 min
YIELD: 2
DIFFICULTY: easy
RECIPE TYPE: Snack
Ingredients:
1 cup Chana dhal (Split Chickpeas / Kadalai Paruppu)
Water to soak
Oil to deep fry
1 sprig Curry leaves
2 Garlic pods
1/2 tsp Turmeric Powder (Haldi / Manjal thool)
1/4 tsp Asafoetida (Hing / Perungaayam)
1 tsp Red Chilly Powder
2 tsp Salt, adjust to taste
Mangala from Cooking.Jingalala.Org Eat Well !