Huh… these days I can see myself transforming into a cookaholic wife, for, the husband asks for 'variety' in taste. So I had to incarnate in the form of …say… a Marie Curie! Experimenting with different produce…. different recipes….different cooking techniques and so on in my kitchen lab…! The best part is when my Pierre Curie [yeah, you should understand it's the husband] assist me with some ideas and cooking tricks into the dishes! Being a blogger you should understand that I cook with a camera hanging from my neck, holding it for a perfect shot every time I add in any ingredients during the cooking process. While my eyes will be glued to the camera's viewfinder and my right hand glued to the shutter release button, I will be needing assistance in, say, to spoon the ingredients into the wok or to grab the right spatula from the kitchen drawer or to pull out some herbs from the refrigerator etc. In such situations, I simply held out my other hand, like a doctor prompting her nurse for the right surgical tools during an operation. There comes Pierre Currie again promptly handing over the right kitchen gadget or the cooking ingredients. So you now get the blueprint of my kitchen lab? Are you imagining us wearing any chef caps like the doctors wearing operation caps??…he he he…no we don't.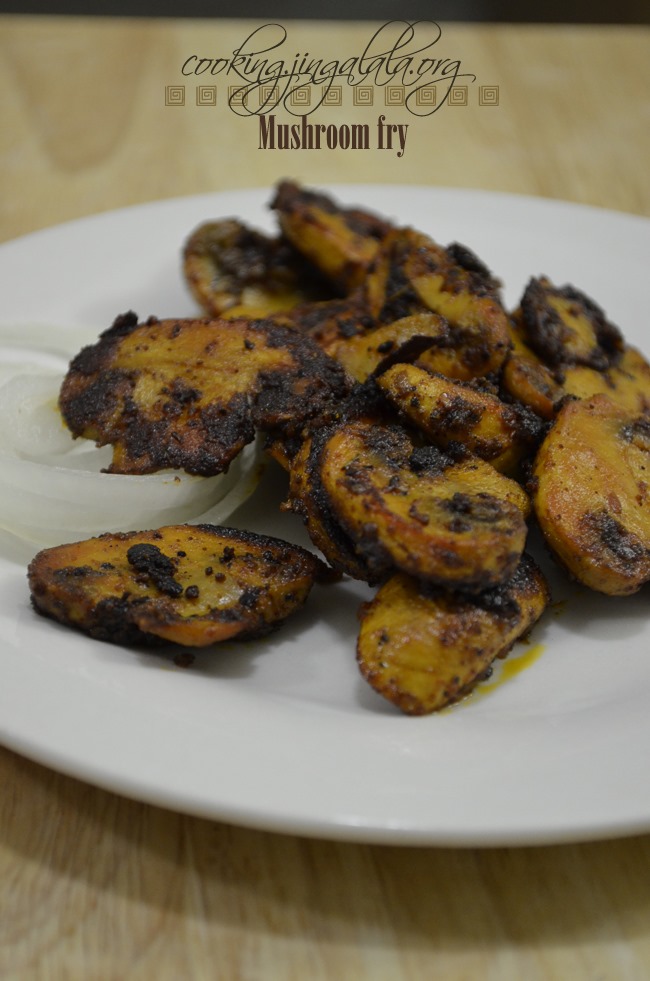 Thus the joint venture of Jeeva and me gave birth to this Simple Marinade recipe in our kitchen lab. Regular readers would know that I already talked about this marinade recipe in this Chicken Breast Roast recipe. Few of the process pictures are also from that recipe. Once I marinated the chicken, I had quite a good amount of the marinade left over. So I quickly took out the box of mushrooms from the refrigerator and started to make a mushroom appetizer using the leftover marinade. You must thus know that the quantity given in the ingredients list was used in three dishes: in this Mushroom fry, to Pan sear the Chicken pieces and to pan sear 3 turkey sausages. So please adjust the quantity if you're using only mushrooms.
I like mushrooms a lot. A lot means A LOTTTTT! Suppose, if you make a mushroom dish and serve me a plateful, I gobble them instantly and show a clean plate as if nothing was served at all [just like a toilet flush…uggghhhh

…. how could I write such comparisons in a FOOD blog!!!! Pardon my nasty writings. You know I exaggerate!

]. In contrast to my taste, the husband dislikes mushrooms. He seldom even taste any of my mushroom dishes. But when I made this mushroom starter and served him, he got sold. I didn't know what made him like this particular Mushroom Appetizer until I myself tasted the dish. Read on to know the facts…
The platter looked so colorful and appetizing with these gorgeous mushrooms. The reddish orange tone with the oil adding a shiny and glamorous dressing was so appealing! I've reserved to make this Mushroom Appetizer recipe for some Potluck get-togethers for it's so so simple and easy to make! It requires no chopping of onions or tomatoes nor grinding of any spices. Just whisk in all the ingredients and sauté until dry. Though you see the mushrooms charred, when you bite a piece you'll feel a juicy meaty mushroom with the mingled taste of pepper, garlic, chilies and the citrus. I know, I know… you're seeing me like a vegetable vendor on the street … hawking my recipes aloud until my throat dries up. But selling it silently without mentioning the recipe's USPs won't help either. So adjust my hawking and continue reading the recipe on how to make a tasty mushroom appetizer.

How to prepare Mushroom Appetizer using Lemon zest marinade – with Step by Step pictures
Step 1. Set the ingredients required to make the Mushroom marinade ready on the kitchen table. Wash the lemon/lime. Using a lemon zester or the smallest hole in a grater, grate the lemon/lime zest. Take care if you're trying to zest for the first time. We need ONLY the Yellow or the Green skin from the lemon/lime. We should not grate too much such that the white skin beneath the yellow/green skin comes along. If it does, it releases a bitterness. So grate just 2 strokes on every spot on the lime/lemon. Take a clean bowl. Add the lemon/lime zest into it.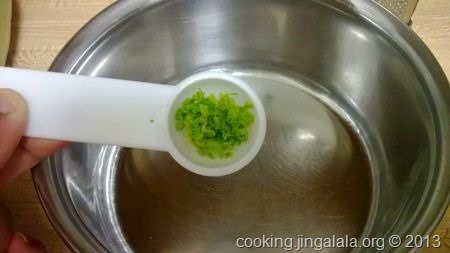 Step 2. Add the olive oil (or any cooking oil).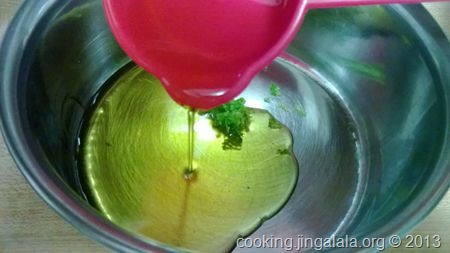 Step 3. Peel, wash and mince the garlic cloves. If you are not able to mince the garlic finely, that's okay, you may crush/pound them. Or use the smallest hole in a grater or a citrus zester, Easy! Add them in.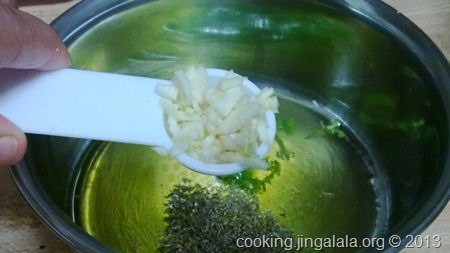 Step 4. Add the Red Chili powder.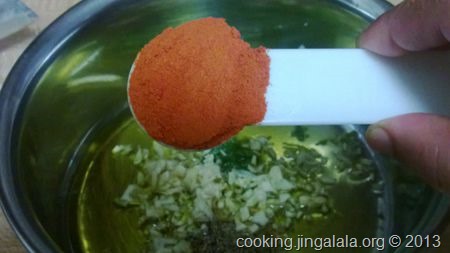 Step 5. Add the freshly cracked/ground black pepper.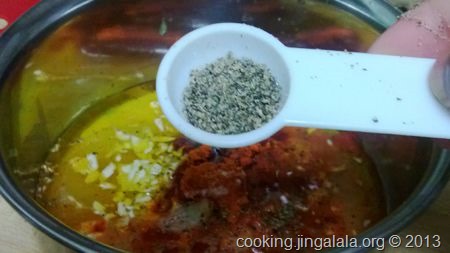 Step 6. Add salt.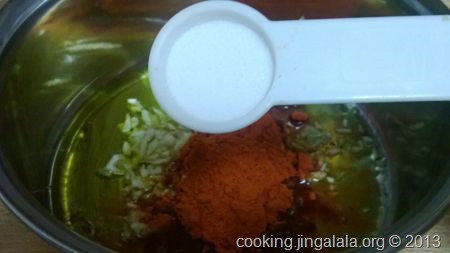 Step 7. Now, squeeze fresh juice from that lime/lemon (hey, try this citrus juicer to squeeze out good amount of juice from any citrus fruit). Add the fresh lemon/lime juice.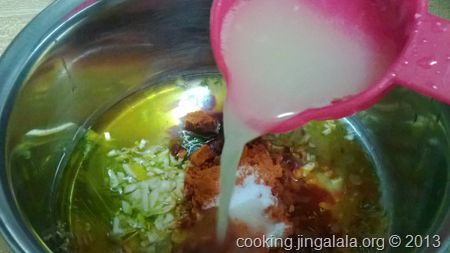 Step 8. Mix the mixture using a spoon/egg whisk. I prefer not to add water. The oil and the lemon juice should give enough moisture to make a paste. Check the taste.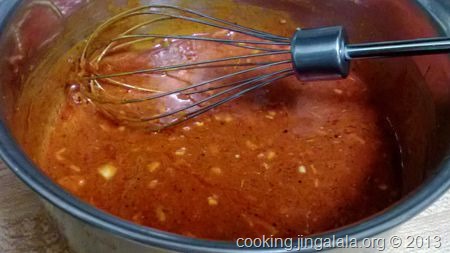 Step 9. [Optional Step] If you have Garam masala in your pantry, you may add them in too. This is however optional only.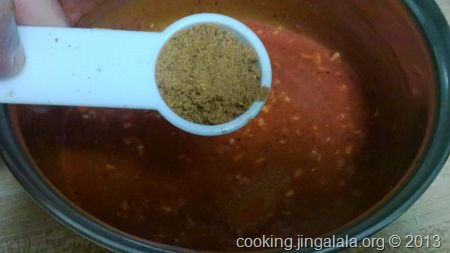 Step 10. [Optional Step] If you prefer to add turmeric powder, you may add it to the masala. Mix. Check taste.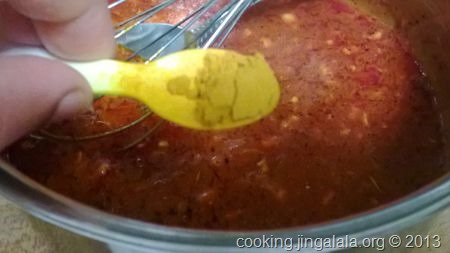 :Tips: The lime/lemon juice adds in nice citrus flavor to this Marinade. _The lemon/lime zest adds in even more of a strong citrus flavor. So preparing this marinade is all about doing a taste check by adjusting the ingredients After mixing the ingredients, check the taste of the rub/masala. You may need to add more salt/chili powder/lime juice/garam masala/garlic/pepper to balance your taste.___
Step 11. Clean the mushrooms. I normally peel the skin lightly instead of washing the mushrooms. Slice them and add into the marinade.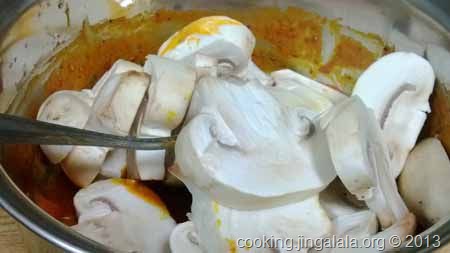 Step 12. Mix them well. You may marinade them for 15 minutes or so. [or you can start to cook them right after mixing, like me]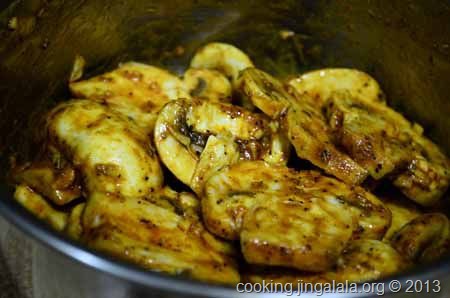 Step 13. Keep a skillet/wok on the stove in Medium flame. Add in the marinated mushrooms. Add in any of the masala sticking with the bowl. Stir well. Do not add any water. In 7-9 minutes the mushrooms will start to release their juices.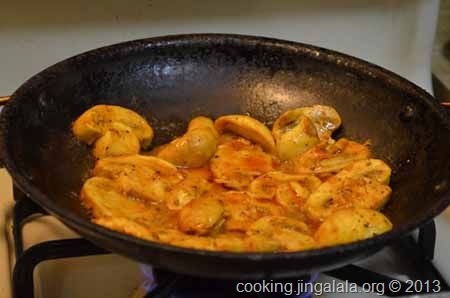 Step 14. Stir from time to time but not often. The mushrooms will start to shrink. In another 7 minutes, all the juices would have been absorbed. Reduce flame to Low and continue to cook the mushrooms until they are roasted (takes only few more minutes) or to a consistency you wish. I like to have them a little of the charred coating. Though they're charred, when you bite the mushrooms you'll get the juiciness of the meat. _<oh no, I'm drooling>_
Step 15. Mushroom Fry is now ready! Serve hot with some fresh salad onions. The meat inside the mushroom will be very juicy with all the flavors from the lemon juice, lemon zest, garlic, pepper and of the mushrooms.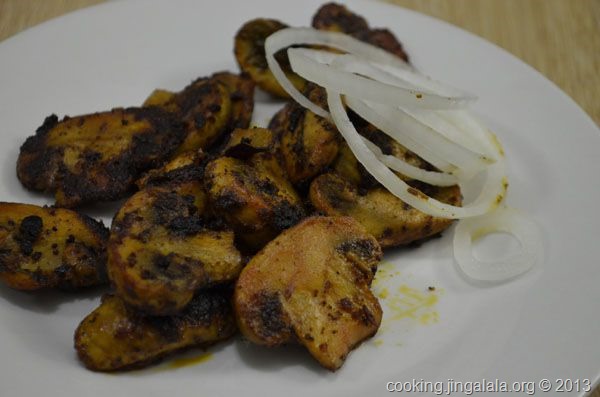 If a Mushroom Fry Recipe is THIS simple to make and if tastes THIS GOOD, people may even abandon their meat-eating habits (I promise!). Oh please…. you need crown us with titles such as Marie Curie II

and Pierre Curie II

. Nor we expect you to nominate us for a Nobel Prize for inventing (!!?) this marinade recipe or for taking efforts in converting the meat-eaters to animal lovers

. All we want you to do is, just try the recipe and SHARE it on your facebook wall, send it to your friends, tweet about it, +1 the recipe in your GooglePlus, PinIt….ah…you readers know the social medias better than I do

. [I hope that doesn't sound like raising alms for your support


]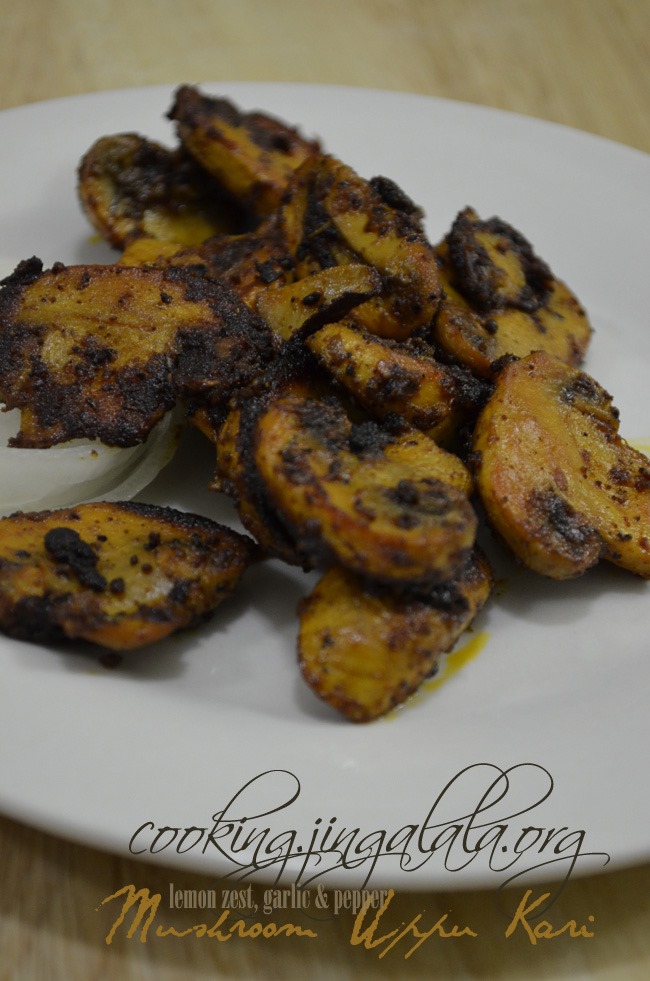 Quick and Easy Mushroom Fry
PREP TIME: 2 min
COOK TIME: 15 min
TOTAL TIME: 17 min
YIELD: 2
DIFFICULTY: easy
RECIPE TYPE: Appetizer, Starter, Sidedish
Ingredients:
7 White Mushrooms, bigger in size (approximately 220 g i.e. 8 oz)
1 1/2 tsp Lime zest (finely grated) [Feel free to substitute with Lemon zest)
1/8 cup fresh Lime juice (or fresh Lemon juice)
1 tbsp Garlic, finely minced
1 tbsp Red Chilli powder (add 1 tsp more if you want it HOTT)
Salt, to taste
1 tsp freshly ground Black Pepper
1/8 cup oil (I used extra virgin olive oil)
1 tsp. Garam masala powder (I used Aachi Curry masala powder for this recipe) [Optional]
1/4 tsp Turmeric powder [Optional]
Mangala from Cooking.Jingalala.Org Eat Well !