Every house has different plans for Sundays. Or should I say different "Dinner plans" for Sundays. Some spend elaborate time in their kitchen to treat their family with delicious homemade meals, some dine out, some invite friends for special dinner parties, some have brief dinner plans and spend the rest of their time on movies. Whatever your Sunday dinner plans be, this iPad cookbook edition of Foodie's has a collection of 40 Wonderful Recipe Ideas for any Sunday Dinner.
Download Foodie's free iPad cook book to choose from a row of hearty Soups and Salads, steaming pasta and Noodles, Colorful Side dishes, Meat, Fish and Poultry, Vegetarian Entrée and a good Collection of Yummy Desserts. And among this recipe collection sits two of Jingalala's recipes too: Roasted Split Chickpea Snack (Neikadalai/Chana Dal Namkeen) and Roasted Taro root fry (Seppankizhangu varuval). Use this iPad cook book to plan a special Sunday Dinner for that Special someone

or for your loving family. Or call your friends over and arrange for a kitchen-meet and prepare an elaborate Sunday Dinner plan as you gossip, laugh and cook

.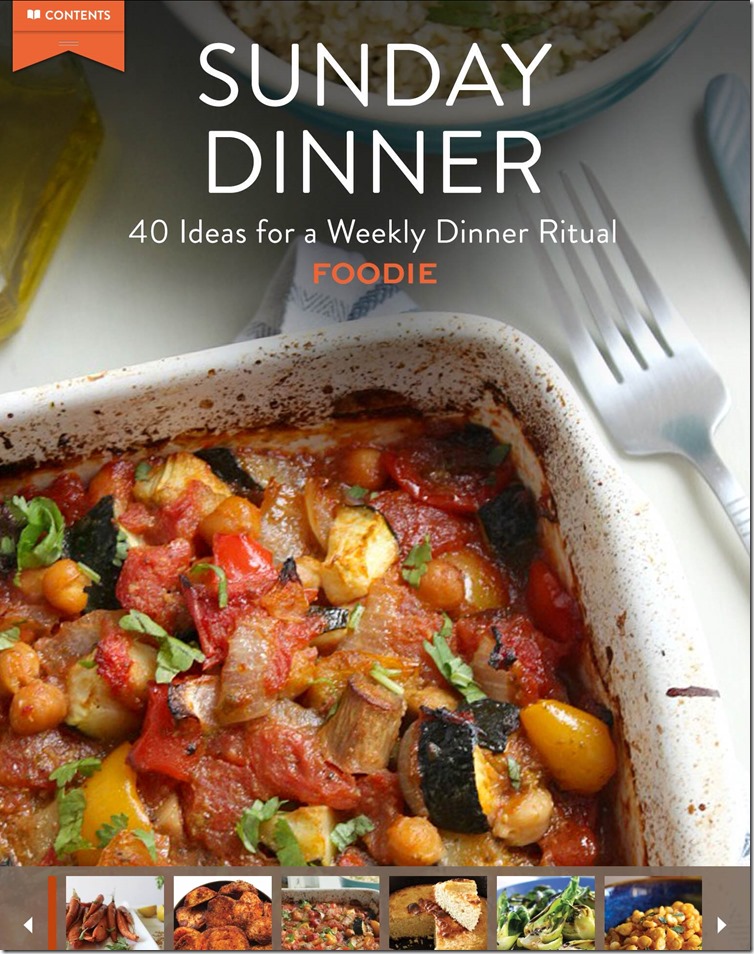 Mangala from Cooking.Jingalala.Org
Eat Well !